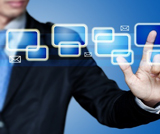 No obligation and a friendly and helpful response!
We are based in Yorkshire and we are happy to work virtually, wherever you are! That's to say we can usually ascertain all we need to know to be able to provide you with our services, by telephone and email.
Please complete the form below and let us know how you would like us to help. We will get back to you as soon as you can. Please keep an eye on your SPAM folder just in case our reply finds its way into there.