All businesses need websites. Your website is your window to the world.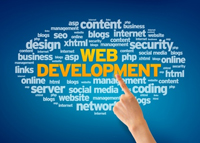 As a small business you won't necessarily want your website to be all singing and all dancing but you will need to get your message across in a way that's easy to read and in a way that makes people want to do business with you.
We create websites for small businesses that are simple, smart and cost-effective.
Find out more…